Umbrella Academy Double Sided Coaster Set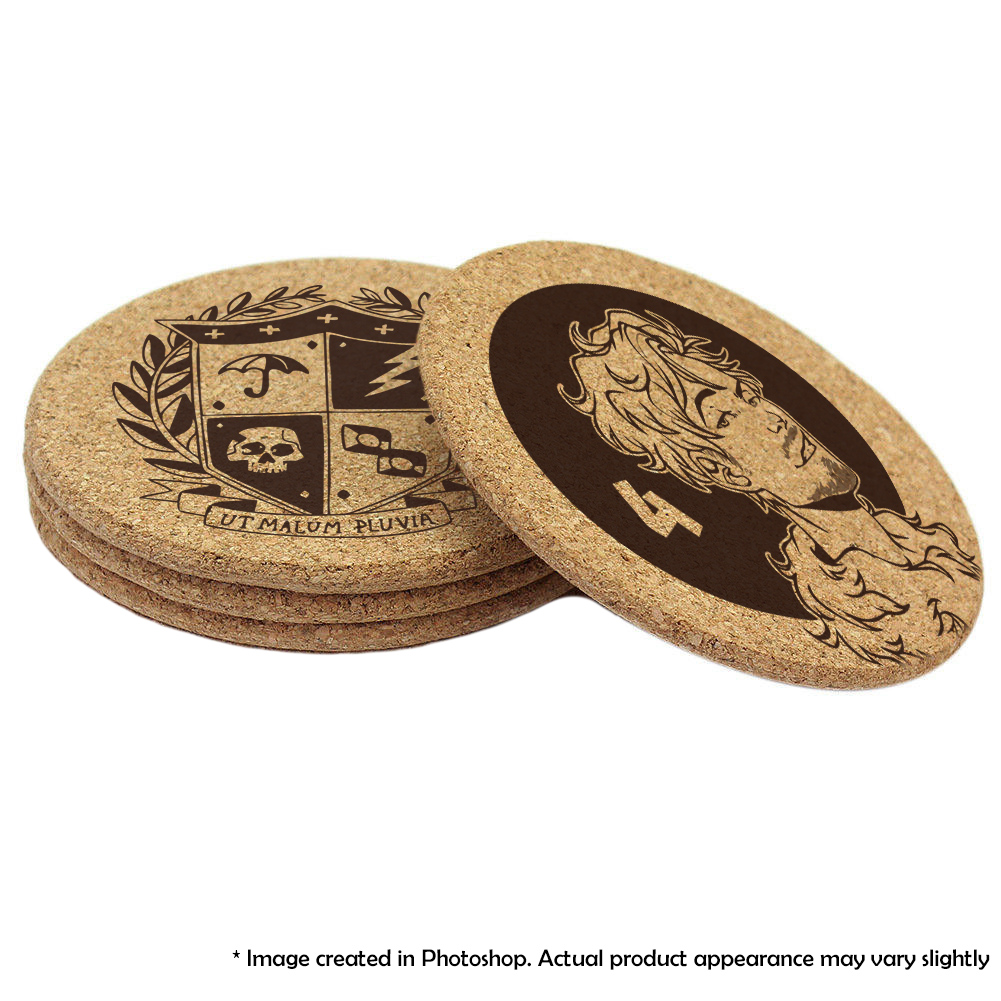 Umbrella Academy Double Sided Coaster Set
These double sided coasters are made with a laser engraver and can be customized with the characters of your choice.
Side "A" features your choice of Hargreeves sibling each designated by their number.
Side "B"features the Umbrella Academy Crest with the motto "Ut Malum Pluvia", meaning "When Evil Rains".
Chose a 4, 6, or 7 coaster set.
Coasters are 4" in diameter and 5/16" Thick